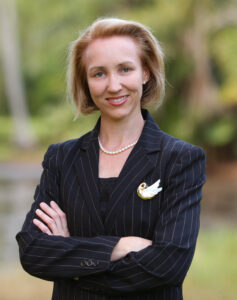 Deanne is a mother of two beautiful daughters and has been practising as a family lawyer for over 25 years. She is passionate about educating service providers about trauma informed practice and helping those who have experienced trauma.
In 2020 Deanne had the dream to start a not for profit organisation that could raise awareness about trauma. She wanted to help service providers such as the lawyers, judges, psychologists and other health care workers that were regularly involved in her family law matters, better recognise the impacts of trauma; and gain the skills that were necessary to work effectively with trauma survivors.
Deanne realised that despite its high prevalence, trauma was not a significant consideration for many professionals when working with clients or their children, in the area of family law. Further, she was aware few lawyers or university students receive training in how to interact with clients with significant trauma histories, or the impacts of trauma.
Deanne's aim is that by establishing Tree House Australia, she will encourage collaborative networks to grow between professionals and other stakeholders who provide services to those impacted by trauma. Deanne's hope is that this will lead to better working relationships with clients and better outcomes for trauma survivors.
Deanne is a member of the American Academy of Experts in Traumatic Stress and is a certified functional medicine and trauma specialist through the Arizona Trauma Institute. Deanne's high level of service and professional practice has seen her rated as a pre-eminent lawyer over a number of years in the Doyle's Guide of leading family & divorce lawyers – North and Central Queensland. Deanne is a trained mediator and collaborative lawyer, and has previously worked as an Independent Child's lawyer and sessional member of the Queensland Civil Administrative Tribunal.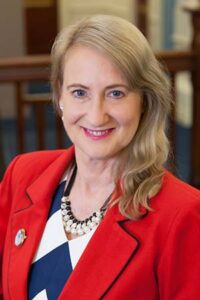 Bev has been practising as a family law solicitor for over 40 years and is currently the Queensland Representative on the Family Law Section of the Law Council of Australia. Bev is blessed with 3 children and 2 grandchildren.
As one of the first appointed Independent Children's Lawyers in Cairns, she is passionate about Australia's commitment to the aims of the United Nations Convention on the Rights of the Child.  Bev is tireless in her work with families and is always striving to achieve the best possible outcomes for children affected by trauma, and their families. Bev firmly believes it is time that violence and the traumatic impact it has on victims, is recognised in our family law system and our community as a whole.
Bev has been on Cairns Management Committees for Domestic Violence, Legal Aid and North Queensland Women's Legal Centre; and has previously been recognised as one of 45 Australian Female Lawyers seen as a trail blazer in her field.
Bev has undertaken training in Mediation and Collaborative Law; and has been recognised as Preeminent for the last 5 years in Doyles Leading Family & Divorce Lawyers – North Queensland.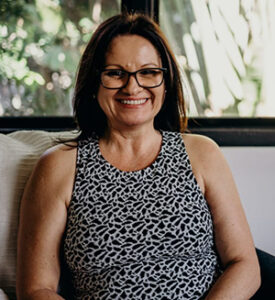 Nia is a psychologist working in private clinical practice.  She is passionate about the human brain and in how the events of the past have contributed to the current functioning of the brain, the nervous system and a person's psychology.  She has trained in various forms of neuromodulation and uses this knowledge to help her clients deal with life challenges in more productive ways, primarily through the use of psycho education and in being able to offer a range of therapies that will suit each person's individual needs and personality.
Nia provides QEEG assessments and neurofeedback therapy to address longstanding conditions in adults and adolescents as well as symptoms associated with neurodevelopmental conditions (ADHD, ASD) in children. She is trained in Transcranial Direct Current Stimulation (tDCS), as well as the more traditional therapies such as EMDR, Schema Therapy, CBT, ACT and Sandplay Therapy.
She has worked with individuals struggling with mood disorders including anxiety and depression, Trauma including Developmental Trauma, Post Traumatic Stress Disorder, Bullying, Domestic Violence, Dissociative Disorders, and neurodevelopmental conditions such as ADHD and ASD in adults and children.  Nia also enjoys working with high achieving individuals on peak performance to reach their full potential.  She is a member of the Australian Association of Psychologists Inc and is an accredited neurofeedback practitioner with the Biofeedback Certification International Alliance – Australia (BCIA-A).
Nia is married with 3 children and 2 grandchildren.